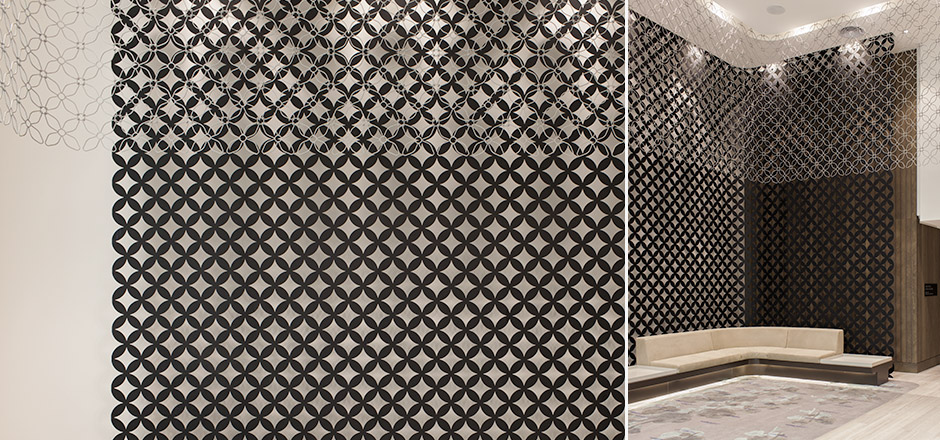 // June 2014
Heritage Glass is currently involved in Prima Tower – a new 70 storey residential tower opposite Melbourne's Crown Casino.
Our contribution has spanned several exciting projects, including expansive lacework floral wall hangings that add a unique layer of texture to each foyer. Made from aluminium sheet, these were designed to suit curved areas, to be suspended from ceilings, and soon, to be installed on rollers to create a curtain effect. Heritage Glass was charged with the design and construction of these elements based on the architect's intent and specifications, and they were manufactured locally by our parent company, Schiavello.
Heritage Glass is also involved in the supply and installation of all shower screens and mirrors within the Prima Tower apartments. We have currently completed up to Level 35, and will continue to complete 14 apartments per floor for the full 70 levels. With each bathroom slightly different in shape and size, the project has called for the highest degree of precision in measurement delivery, and organisation.